In 2011, in one of my favorite hiring stories, a longtime SEOmoz community member joined our team. He'd been contributing to the blog for years, commenting and emailing with us, even building some SEOmoz-related side projects. He was young (as was I), but had the temperament and demeanor of a much older soul. Geraldine even described him as "a cranky old man," but with a heart of gold.
Over four years at Moz, Casey Henry's skillset and responsibilities grew. He ran our initial "inbound engineering" team, the crew of folks who managed the front-end of the Moz website, its payment systems, and its user management protocols. But, as with all good things, it came to an end. In 2014, Casey decided that Moz was outgrowing him, that he wanted a smaller startup, and a change of scenery.
He and his family moved to Boston and Casey joined the crew at Wistia, where he stayed for a year and a half during a period of rapid growth for the video hosting provider (one of my favorite startups). From there, Casey spent another year and a half working alongside Dharmesh Shah on Hubspot Labs (home to Inbound.org among other projects). Finally, missing the Northwest, Casey returned to Seattle where he spent a year at Ookla.
But, as early as January of 2016, Casey began work on a project whose goals and technology would eventually overlap with the ideas for what became SparkToro. Over the last few months, we'd met up and chatted about our shared passion for the audience intelligence space, the problems we wanted to solve, and whether it made sense to work on this together, rather than competing. Given our long track record of friendship, our desires to build and work at small companies rather than large ones (at least, in terms of employees), and our complementary skills (Casey's deeply technical; I'm good at other things), the partnership made more and more sense.
That's why today, I'm incredibly excited to announce that Casey is, officially, SparkToro's co-founder.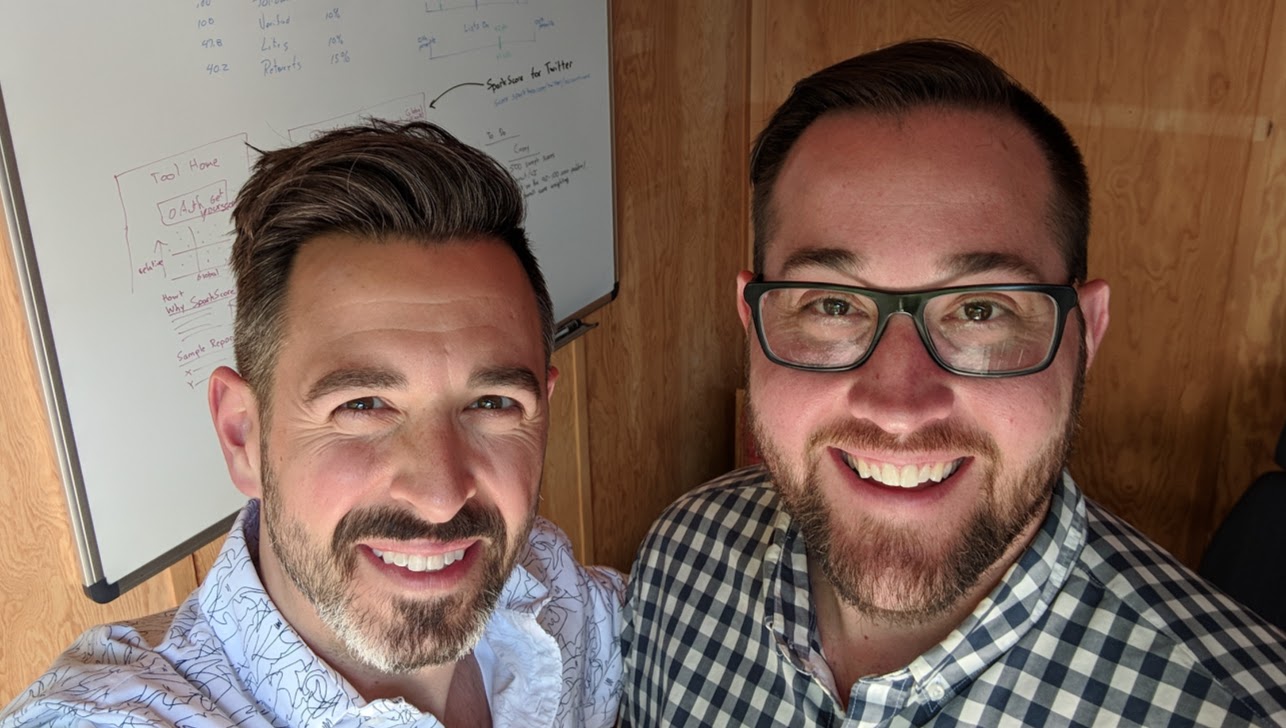 Note how I've wisely taken this photo from above, so as to obscure the 6.5 inches of height Casey has on me. Selfie optimization FTW
We've taken to calling our new offices (aka, the tool shed behind where I live) "ShedToro." Casey comes by once every week or two and we brainstorm, whiteboard, draft up project plans and to-do items, then put our heads down at our respective home offices and get to work. It's a big change from the 150+ person office I've been going to the last 5 years, but it feels… great. Casey and I are very different people, with different backgrounds and experiences, different skillsets, and different approaches to many problems. But we share a few critical things:
Values – what we believe to be right and wrong, and things we're unwilling to violate even if it means greater growth or profit
Belief About What Great Work Looks Like – we're deeply committed to remote-work, to accepting nothing less than the best product in our field, and to (slowly, eventually) building a small, diverse, remote team
Long-Term Goals – we both want to create a company more like Basecamp or Buffer than Amazon or Google (or even Hubspot or Moz), profitable, sustainable, enjoyable, and built more to be a Zebra than a Unicorn
In the weeks ahead, we've got a bunch of exciting stuff launching. First, we'll have some free tools that are half launch-and-learn experiments and half projects we just want to exist so they can help people. Longer term, likely 9+ months away, we plan to have a true search engine for audience intelligence (as described here) that will be SparkToro's primary paid product.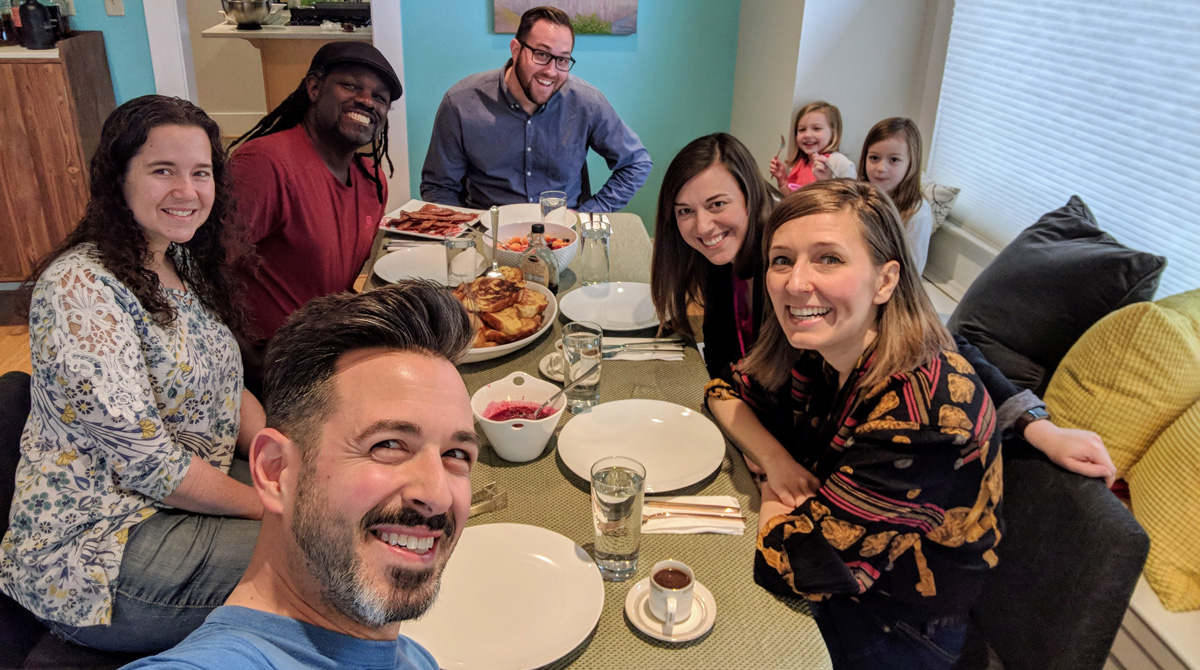 A recent brunch with friends (clockwise from the top) Casey, his daughters Nora and Reese, Lindsay, Geraldine, Rand, Jamie, and Marcus
I'm honored and excited to have Casey with me on this journey. I know he's going to make this company a better one, and that he's already made me a better founder.