What's in this guide that makes it so good? 37 small, privately-owned, high-quality businesses you'll actually want to support, 75+ delicious food and beverage gifts that your friends and family will love to receive, and 0 slideshows, 0 ads, 0 affiliate links, and $0 dollars biasing the editorial recommendations. In short: everything you'd want in a food+beverage gift guide, nothing you don't.
Wait… Why are you reading about culinary gifts on SparkToro?
Well, friends, those of you who follow me on Twitter (or Instagram) know that I'm a slightly obsessed foodie. I love cooking fancy meals at home: Tacos Al Pastor, Spaghetti Alle Vongole, Classic Beef Stew, Pesto, Coda Alla Vaccinara, Braised Short Ribs, Paella, just to name a few. I'm also a sucker for fun cocktails, great whiskies, mezcal, and of course, coffee. When I receive food and beverage gifts, it brings me joy, and when I give epicurean gifts, that joy is shared with others.
That's because delicious stuff we can consume rarely falls prey to the "I don't really need/want this" problem that plagues gift-giving (and receiving). Specialty food, wine, cocktails, ingredients are the best kinds of gift—an experience we can share with others from afar. A consumable that doesn't lead to the post-modern plague of accumulating more stuff. A gift that can be enjoyed with others; that's inherently social because of how it came to you, even if you're eating or drinking alone.
During a pandemic, there's nothing better.
And so, in an eclectic move for this blog, I recruited one of my closest friends, Andrew Bohrer, cocktail-competition-winner, bartending legend, artist, connoisseur of all things tasteable and taste-worthy, to help put together the best damn food + drink gift guide on the web.
Rand & Andrew in the "before-times" (2017)
This is a lofty project, but one that needs to be done. I don't know if you've looked at Google's miserable search results for things like "food gift guide," or "best culinary gifts," but it's bleak out there. Affiliate codes, Amazon-dominated links, slideshows with un-skippable ads, pop-ups, and worst of all, bad recommendations. Someone had to do something. If not us, then who?!
This Guide's Criteria
This is an exclusive list, comprised only of products and shops that will bring delight not only to the recipient, but to the gift buyer as well. To do that, we've assembled items and stores that fit the following elements:
Only products we love. If Andrew or I can't vouch for it, it won't make the list. And by vouch we mean, "rave wildly about it if you were to ask for that type of recommendation."
No mass market stuff. We want to support small, local companies with fewer than 50 employees. Those bigger businesses are fine, but they don't need our help or dollars the way the little guys do.
A wide range of products. If someone on your list enjoys food & drink, this guide is sure to have something for them.
A distribution of price ranges. We've got plenty of stuff under $50, and not much that's over $200, with plenty in between.
Curation to just the right length. We surmised that <25 shops would feel too limited and >50 would be too lengthy, so we aimed for that sweet spot in the middle.
Everyone offers US shipping (at least). Many have options for Canada, Mexico, Europe, and worldwide delivery as well.
See? This is gonna be great. Keep scrolling, and make sure your credit card and your friends & families' addresses are nearby (handy link to your Amazon address list here… the only link to that site you'll find in this post).
What to Buy and Where to Buy It
You've got your list of recipients, your credit card, all that money you've saved from responsibly quarantining; it's time. Let's support some great businesses, delight our friends and families, and make some delicious meals happen.
Do you want incredible, fresh tortillas at home? Of course you do. But you don't really want to support the Tortilla Cartel. So, instead, get this remarkable Nixtamal Starter Kit – $67 without the press, $142 with it. As Elizabeth Dunn over at Taste put it:
"The best part about buying Masienda tortillas may not be the taste, but the politics: By helping to preserve heirloom corn varieties and remind people of what a great tortilla really tastes like, they offer a small step toward reversing the changes set in motion by Gruma decades ago."
Making tortillas this way is an experience. You get to use this marvelously-satisfying pressing device. You see the shape puff up and you can't help but smile, knowing it's about to wrap your favorite ingredients in a deliciously efficient food-delivery vehicle. Sharing that with someone on your gift list? It's quite nearly a mitzvah.
– Rand
I happened to visit on their first anniversary. There was a small coffee class happening, a DJ spinning, the standard folk pretending to study and write novels, the neighborhood and their kids. It was a perfect coffee shop. The roasts are mostly on the light and fruity side— they exclusively roast African coffee. I think of the joy they bring others each time I sip their coffee.
Grab a bag of Dur Feres from Ethiopa or Turihamwe from Burundi, both under $20. Or splurge on a subscription series for your single-origin-obsessed loved one.
– Andrew
Nine years ago, an awful accident left Chef Eduardo Garcia with electrical burns over his body and a mechanized hook in place of his left arm. Five years later, he started an online shop out of his home kitchen in Montana, selling all-natural, high quality Mexican spice blends. I just sent some to my co-founder Casey.
Pick up their All the Goodies box for just $49, or grab a trio of spices for only $15. Then check out their excellent recipe blog and get inspired by the content marketing and the food tips 😉
– Rand
"The best charcuterie in America." That's how the critics describe it, and I cannot argue. For years, our PDX friends have raved about Olympia (formerly "Olympic" until those bastards from the Games came for them), and nowadays, I'm just as hooked as they are.
Pick up a fancy collection of 13 salumi for $130, or go with their Italian sampler for $50.
– Rand
I have had this incredible Sichuan chili oil ($14) precisely once, but I'm dying to get my hands on some more. I keep Lao Gan Ma's Spicy Chili Crisp in my fridge at all times, and go through it faster than is probably wise. But the biggest reason Mala Market's on this list is because of Xi'an Famous Foods. If you've been to NYC and somehow missed their incredible noodles, I'm so excited for you, because you get to try it for the first time. I remember my first time. I went three times in two days. When travel's back on the menu, you get to go, too, you lucky duck!
In the meantime, pick up this Starter Xi'an Collection ($72) for someone you truly love and want to make happy.
– Rand
Did you know that Adam Melson, director at SEER (one of the best digital marketing agencies in the US), runs this salt company with his wife, Elizabeth? It's true! A few years ago, Adam sent us some in the mail, and ever since, we've been hooked. Geraldine puts it on eggs, toast, tacos, steak, chicken… We're about to run out, too, so I need to place an order of my own.
I prefer the medium spicy Jalapeño salt ($8), but I know folks who love the Ghost Pepper stuff ($8), so follow your bliss.
I'm embarrassed to say I've tried this only once, at a friend's home. Obviously, I need to add it to my own Hanukkah list, because I agree with their raving fans on Instagram and Twitter, this sauce is heavenly. It's both American-South and East-Asian in flavor profile, and it works wonders. Pick up the 4 pack of 12-oz bottles for $34.
– Rand
This is Geraldine's favorite cookie shop. And look, we are talking about a woman who knows her cookies. 99/100 times when she tries a baked good, she turns to me and says, "these are good…. but mine are better." And she's right. A little boasty, but right.
Schmackary's is the rare exception. They're not better, but they're just as good. My favorite are the classic Chocolate Chip and the Mexican Hot Chocolate, but Geraldine thinks highly of their Red Velvet and Funfetti. There's loads of customizable packages you can order ranging from $20-$50.
– Rand
There are very, very few places you can buy the best dried pasta brand on Earth: Benedetto Cavalieri ($7-9 per package). Ditalia is one of them, and no one with taste is gonna be sad about getting a big cardboard box filled with these remarkable noodles.
That said, if you also included this Amarena Cherry Panettone ($35), some Agostino Recca anchovies ($7), and a few cans of the shockingly affordable La Bella San Marzano tomatoes ($4.5), you'd quickly be known as the greatest culinary gift giver a pasta-lover could ask for.
Side note: I usually abhor gift boxes, but Ditalia's got some really good ones.
– Rand
Did you know Vice wrote an entire piece about Jacobsen? No, really. It's basically an advertisement for the company, with no criticism or journalism whatsoever. And we're talking about VICE here. This isn't Fox News covering everyone favorite lame duck, this is a publication with very high standards that loves to punch up, down, sideways, and into non-Newtonian spaces. They're not nice to anyone.
Except Jacobsen. Go buy this starter pack ($110) or their salty black licorice ($12).
– Rand
Family farms have it rough. They don't get the benefits of big agri-businesses vast lobbying efforts, nor can they usually sustain themselves exclusively with farmer's markets. CSA boxes, restaurants, and getting creative like the folks at Farmer Jones, are the way to stay alive.
Some friends recommended their Introductory Experience box ($220), and I'd also suggest the Honeybee Experience ($130).
– Rand
Look, sometimes, you just want a delicious meat stick that's really easy to cook and tastes great without any work. Uli's delivers. Literally and figuratively. While most sausages, especially anything packaged at a store, are highly questionable in origin and quality, Uli's are amazing.
Outside of Bavaria, I've never had a better "wurst" style sausage than theirs. Send 3lbs. (12 links) for $48 and make someone's day. As Greg Universe wisely says, "if every pork chop were perfect, we wouldn't have sausages."
-Rand
Around the same time my previous startup (Moz) got into the software business, Porchlight Coffee opened on Capitol Hill. Zach Bolotin, the founder, was in the shop day and night, working harder than I did on my company, and surely for less pay (at least, after we got venture-funded). But every time I walked into his cafe, Zach was an absolute delight. No matter how busy or empty, rainy or sunny, the barista/entrepreneur was a ray of joy, even on rough days.
Oh, and the coffee? Superb. Pick up a pound of their Drip Blend for $14. Maybe grab a few art prints or mugs while you're at it. Anyone with a modicum of nostalgia for the Seattle of decades past will love it.
– Rand
This summer, we sent three of these boxes to various friends, and ordered one for ourselves, too. They're great. They're fresh. They change every week, and so unfortunately I can't give you a tip on exactly which one to buy. What I can say is that everyone we sent one to loved 'em. If you're not sure what a friend might like, and feel like the other items on this list might be too particular, go for Savor's boxes (usually ~$99). They're consummate crowdpleasers.
-Rand
If you want truly amazing, collagen rich bone stock (the kind you need to make outstanding risotto, for example) you've got two choices:
Make it at home by roasting bones and boiling them, a chicken, and a bunch of veggies in a giant pot for 8-10 hours, then filtering, refrigerating, and skimming the fat.
Buy Kettle & Fire's boxes.
That's it. So, do your friends a favor and buy them a carton of bone broth (12-packs are $71). Geraldine drinks the stuff for breakfast or lunch. I usually use it in recipes. Both are good applications.
– Rand
I have the Bull in China mixing glass ($55) and expect I will for the rest of my life. The designers there are making gear that will last but has an elegant aesthetic. There isn't much to say about durable, ideal tools that last forever, they just show up and work for you. In the case of Bull in China, the gear looks good while it's working.
– Andrew
Your mom doesn't have Zoom fatigue yet. If she is like my mother, nothing would be finer than getting shipped a pound of chocolate and being instructed to eat it ($40) while learning about it in a Zoom workshop. Theo's is great and more important in the world of chocolate, they also lead with ethics. Look it up. I won't bum you out here, I'll just say, "buy the best chocolate you can from people who care about the world," that's a reason to pick Theo's. And moms love activities.
– Andrew
UNLOCK THE SECRETS TO EXOTIC COCKTAILS! Look, there are only two secrets to making better drinks, so buckle up, I'm going to blow your mind.
Secret number one: practice the thousands of tiny techniques that will subtly improve your cocktails over years of practice.
Secret number two: only mix quality bottles that already tasted good on their own.
So, BG Reynolds syrups ($17) are pretty good at room temp with a bottle of OK rum. But, add a little ice, add a little fresh lime, oh look out, shaking that drink, all of a sudden you just went semi-pro with your Mai Tai game.
– Andrew
Come for the great spices, stay for the unhinged emails from the CEO. Yeah, I buy my spices from Penzey's in small quantities to keep them fresh; the quality is top notch. But, I also stick with them for the marketing emails. Here is the first bit from their November 2nd 2020 blast:
"As a Cook you care. For these past four years Republicans with their 'snowflake' taunts, 'F… Your Feelings' Trump t-shirts, and endless desire for liberal tears have tried their best to get you to believe your caring is just weakness. If you gave up as they wanted, tomorrow would be a very scary day. But instead, on the eve of the election the Republicans are down massively in every single national poll. It takes strength to stand up to bullies. Your continuing to care has made all the difference. It looks like you've saved America."
I'm into this.
Gift boxes start at $11 and go up to $65.
– Andrew
This has been my go-to Italian specialty foods store for years. Buy my favorite, chocolate Pandorato ($25), these thick, perfect fusilli from Rustichella D'Abruzzo ($9), their unusual and amazing Cannolicchi ($9), and of course, the best aged carnaroli rice on the planet: Acquerello ($11).
Then send them this tweet recipe for risotto. Christmas, sorted.
– Rand
Trust me when I say that if you haven't had this New York Shuk Harissa ($17), you are missing out. The flavor reminds me of the first person I had a crush on (pretty sure it was either my 3rd grade teacher or Kelly LeBrock in Weird Science), i.e. so perfect in memory that neither time nor reality can dull it.
While you're buying the best Harissa mankind has ever bottled, you should also pick up Aleppo Pepper ($5) and these Malabar Peppercorns ($5) to complete a spice trifecta worthy of royalty. Tell whomever you buy them for to grill up a simple lamb sirloin or lamb chops and then tell you about the religious dining experience they get from adding these.
Kalustyan's is rightfully worshipped in many corners of the foodie world, but the website can be frustrating to navigate. Thankfully, Eater and Epicurious both wrote fawning guides about what else to pick up there.
– Rand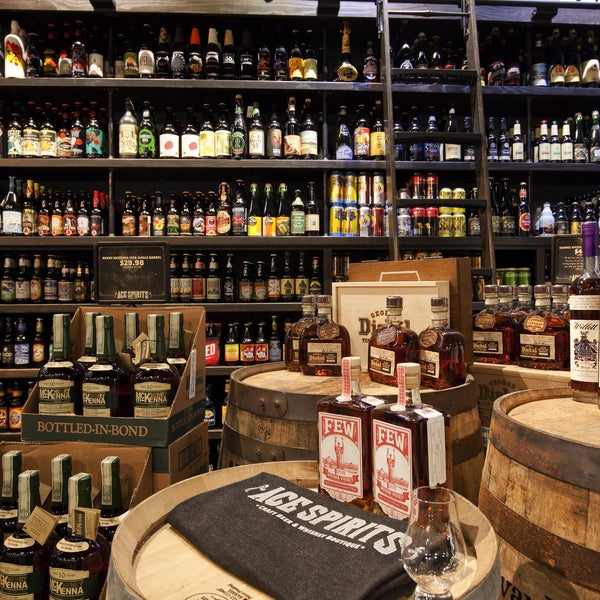 I know the folks at Ace Spirits. They were nice to me. That means something. And unlike most of the garbage, big-brand online retailers of spirits, Ace is small, local, cares about you and your order, and actually ships nationwide, too.
– Rand
Now… There are four ways to buy booze for someone, I will list them in order from least interesting to most.
4) Ain't no bottle of tequila good enough to cover up rot-gut triple sec. By which I mean, triple sec, one of the three ingredients in a margarita, is often the least regarded. Quality triple sec, like Cointreau ($37) or Combier ($45), taste great on their own but are needed for quality cocktails. Thing is, folks don't have an extra $40 in their pocket and think, "I wonder if I should upgrade to a bottle I don't understand from this bottle of poison I've been putting in my margarita?"
Give them a hand; upgrade for them. This goes for all kinds of spirits that get overlooked: pisco (Control C, $32), anisette (Sambuca di Amore, $17), slivovitz (Clear Creek, $28), even creme de menthe/cacao/cassis (Guyot, $28)— all of these are great, if you buy a great bottle.
3) A fancy bottle. Oooo, a fancy bottle, something more than someone would spend on themselves, that's a treat, they can save it for an occasion, or use it to make an occasion, that's always nice. Rand likes this Clase Azul Reposado ($134) that a friend bought him, Roku's Japanese Gin ($37) and Bruichladdich's lovely Octomore series ($200).
2) Better yet, how about buying three normal bottles instead of one fancy bottle? How about a bottle of Sazerac Rye ($30), Maker's Mark ($20), and Jim Beam Bonded ($25), those won't break the bank, they are all great, and you can give blind tasting notes on all of them right? That way, folks can sit around, try something new, maybe learn something. In wine learning, you'd open three pinots, in whisk(e)y, brandy, or rum, do the same.
Alternatively, three bottles everyone always wants but aren't excited enough to buy are Green Chartreuse ($50), Amaro Nonino ($54), and Benedictine ($37). They all mix easy in classic or contemporary style cocktails, they can all be a little annoying to find at times, and they all cost just a bit more than "oh, I'll just throw one in the cart while I'm at the liquor store."
1) The best way to give bottles is to give cocktails. If you buy someone everything to make an Aviation cocktail for example, (a bottle of gin, maraschino, creme de violette, they can buy their own lemons) you've given them 12 cocktails and enough leftover creme de violette for 30 more cocktails. Other complete cocktails to gift would be a Negroni, a Diamondback, a Bijou, a Paper Plane, a Last Word, a Mai Tai, a Jungle Bird, a Redhook, or a Corpse Reviver #2 (Etsu, Combier, Cocchi Americano).
– Andrew
A few years ago, my friend Ethan decides he wants some unusual cuts from a particular, high-quality, small-rancher-raised cow. But to get them, he needs friends. So, he emails 200 people via BCC and asks if anyone wants to go in with him on a side of beef. 190 people reply in the affirmative. That's how Ethan started CrowdCow.
Now, it's a growing, venture-backed startup, and while I do hold that against them, the ranches they work with are fantastic, and the quality of meat is unlike anything you'll get at the grocery store butcher. I recommend three things: American Wagyu (especially for the price:quality ratio), the Japanese Wagyu (for if you really want to spoil someone), and grass-fed boneless ribeye (because you cannot go wrong with it). The shipping containers are nicely biodegradable and environmentally friendly, too.
– Rand
Seafood is notoriously challenging to buy online. Hell, it's challenging to buy in stores. People who love seafood, especially in landlocked regions of the US, at least have Wixter. The folks behind the shop care deeply about sustainability, freezing and thawing, shipping, and quality… You know… the stuff your local megamart doesn't give two shits about?
The Adventure bundle ($119) is a great choice for someone who just plain likes fish. If your recipient's pickier, though, food writers rave about the tinned goods: in particular the octopus ($19), the sardines ($9), and the natural clams ($30), which are good enough to make Spaghetti alle vongole with!
– Rand
Penzeys is great. So is Kalustyan's. And yet, we have yet a third spice company on the list? What the heck? This place better be amazing.
Diaspora is. Google them. You'll see fawning praise like "nothing short of the best turmeric on the market," and "the food world is losing their mind over Diaspora." So, really, do you even need my endorsement?
Go put together a build-your-own three pack of their jars ($36) or go all-in on their cult-favorite, Pragmati turmeric ($12).
– Rand
Get the Hanega mini gift set ($65) and awe your loved one with beauty and flavor. Technically, I've only tried the soy sauce, but it's like the first time you had wine that wasn't out of a box and thought, "huh, maybe wine can be good?"… only, you know… for soy sauce.
Alternatively, splurge on this stunning bottle of aged Ginkgo Vinegar ($65) or Hanega's beloved Gochujang ($30).
– Rand
Anyone else make Japanese noodles or panko-crusted tonkatsu at home and think, this is missing something? YES! All your friends who don't have these great products you're about to buy them.
Start with the Suehiro ponzu sauce ($11.5). It's basic, but necessary. You'll want some noodles, maybe these Somen ($23), to accompany. Then grab some Yuzu Togarashi ($13.5) in a package that screams "someone who loves me bought me this!" and possibly a vinegar like this amazing Apple varietal ($23). When I read that initially, the producer wouldn't let them sell it, I instantly wanted more. Ah, psychology.
– Rand
Some of the finest barware you can get. I'm specifically looking forward to getting the silver nutmeg grater ($60), and the bartender co-branded collections ($30-$250+) are always quite sharp. They also have a wide variety of jiggers, because hey, you should measure your drinks. You know what else, they have the only cobbler shakers ($45-70) worth buying. Yeah, the books they sell are all good too, no fluff there. Ooo, don't sleep on that dash dart ($16), the bitters top that measures perfectly, don't miss that. I guess you can buy anything from them.
– Andrew
I just want to say that was the most bartender paragraph I've ever read.
– Rand
Step one: Buy Scrappy's Bitters ($20) for your friends.
Step two: wear masks and social distance until this virus is nipped in the bud.
Step three: go to your friend's house and enjoy the great mixed drinks they whip up thanks to your thoughtful gift of Scrappy's Bitters.
That wasn't so hard, now was it? OK, maybe step two was, but it'll be easier if you buy some Scrappy's for yourself, too.
– Rand
The Meadow has been buying all of the fancy bitters and salts since day one. You can try them in the shop before you buy, well, maybe not now, but it's good to buy your bitters from the people that support bitters.
In particular, you should get popcorn salt ($8), fleur del sel ($11), maybe some Luxardo cherries ($28), a Mystery Happy Hour Box ($52). No one's gonna dislike these.
– Andrew
Handmade grenadine made fresh from in-season pomegranates is literal ambrosia; 12 bottle case ($180). Once you've had it, you'll think there are two months in the calendar: pomegranate and lack of pomegranate.
Also, aside from being an essential in so many classics, pineapple gum syrup ($180 for 12 bottles, or.. ugh… follow their link to Amazon for single bottle purchases) is something you can mix with gasoline and rotten lemons and still think "hunh, this is a good drink."
– Andrew
Quality cocktail cherries don't glow in the dark. Grow up.
Buy Amarena Toschi ($11). Add a Scrappy's Bitters gift set ($22) while you're there.
– Andrew
I use D'arbo syrups in a wide variety of nonalcoholic drinks as well as cocktails that just don't need more alcohol. They make a cassis ($16), lingonberry ($12), and elderflower syrup ($12) which are just as good in champagne as they poured on waffles.
– Andrew
If you're in the US, their products can be tough to find (and they don't sell directly online), but Yummy Bazaar and ChefShop both have decent selections. Lucky enough to be in the EU? You can order the huge variety of D'arbo's products from the literally-named AustrianSupermarket.com. You can order their non-alcoholic items for US delivery, there, too.
– Rand
Look, you can throw a brick through a window and get a Prada bag, or spend money, whatever. But the perfect pear is only good for two minutes— that is the true luxury. I sent a case of plums to a friend and his family in Alaska to share, as they quarantine separately, during a 14 day covid isolation. I think about it because being able to share something so perfect, so far from its home, is what was a gift for kings.
Holiday Pear Box ($70)
– Andrew
I drink tea everyday. It's non-alcoholic amaro. Did you know it also has quite a storied history (winky emoji)?
Anyway, tea is simple. Boil water to 220° F/ 100° C, buy fresh, and keep fresh. Maybe Harney & Sons is better, but if nothing else it's fresh. Until you can get into your local tea shop again, try exploring here. But back to sincerity, tea is something in which paying 50% more gets you something many orders of magnitude better. Harney covers that spread well in cute little tins.
Perhaps a fancy wooden tea chest filled with 32 sachets of eight teas ($49), or a snowstorm survival gift set ($30)?
– Andrew
IDK, maybe you still don't want to buy from Goya?
– Andrew
Eric's got your sazon ($8), your spicy sazon ($8), adobo ($8), annatto oil ($14), even a sazon-scented candle ($8). It's all purchaseable via a weird dropdown with no photos, so you know it's the good stuff.
– Rand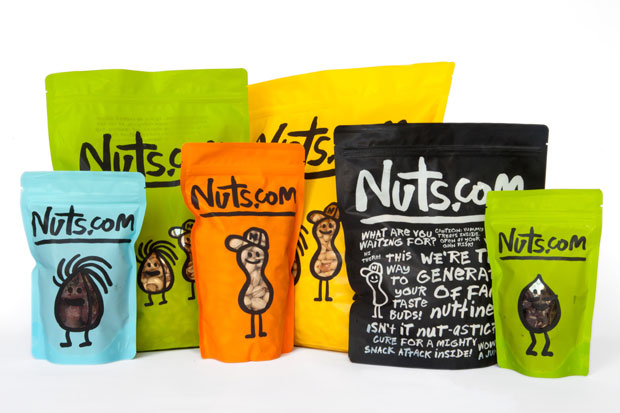 They are just a family business of folks selling nuts that have been passionate about selling nuts for long enough to have casually purchased nuts.com. Hey, they have good nuts, dried fruit, also flour and sugar. Buy your meat from the butcher, your bread from the baker, and your nuts from the nuts people.
– Andrew
I'm allergic to most nuts, but even I can eat this Jumbo Cashew Tin ($34), because technically, cashews are seeds. Animated shooting star. NBC jingle.
– Rand
But, Rand & Andrew, You Forget About…
Don't worry! We didn't. Because in the comments below, we'd love to have you leave your favorite, overlooked, culinary gift(s). It's all about sharing, supporting small, local providers of delicious ingestibles. So please, tell us what else we should be buying for the people and companies in our lives who deserve some extra joy.
Just don't go promoting Amazon links 😉